Avast is the most popular antivirus for Windows operating system. It is available for Windows 10, 8.1, 8, 7, Vista, or XP SP3. Both 32-bit and 64-bit versions are supported. Avast offers standalone versions for all of their products which includes Free Antivirus, Pro Antivirus, Internet Security, Premier etc.
In this article, you can find links to download full offline installers for all Avast products which will allow you to install them without connecting to the internet. Always use the latest version of antivirus for your computer's safety.
Avast Free Antivirus 2023
This year, Avast geared up and empowered itself to face the sneakiest and naughtiest viruses and malware around. With its seemingly simple interface hides a true powerful security. It comes with a webcam shield that protects your laptop's built-in camera from hackers who want to exploit it to intrude in your personal space. In addition, it's also designed with a feature called the Ransomware Shield that will block any unauthorized encryption that will hold your valuable information hostage.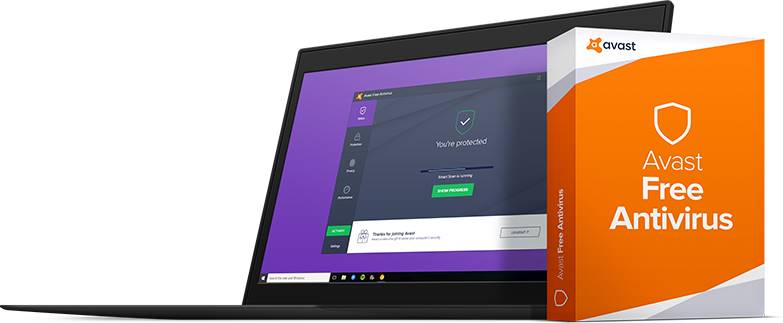 Avast Free Antivirus 2023 features a multi-layer level of protection that filters, detects, and removes even the sneakiest malware. Avast also offers mobile protection for your indispensable mobile phones that are also the targets of malware. Additionally, it scans your system for WiFi security weaknesses, detecting security weaknesses as well as exposing intruders in your network. Download the free version of Avast Antivirus 2018 and step into the world of digital freedom.
Avast Antivirus Pro 2023
Avast Antivirus Pro 2023 is one of the new products that the critically acclaimed brand launched this year. Increasing popularity of online businesses and start-up companies that heavily rely on online cloud storage facilities for data storage prompted the IT security experts at Avast to create a product suitable for this kind of activity. They created a product that addresses all the threats known to target online activity, cloud storage, network connections, emails, and servers.
In the past years, businesses suffered heavily from the theft of highly sensitive information such as employee records, customer records, and most especially, financial data. With Avast Antivirus Pro 2018, you can defend all of the sensitive information stored in your networks, servers, and emails with just a few clicks. No expert needed. This software is totally easy to use, and it's a hassle-free business security solution. Indeed, Avast Antivirus Pro 2018 could be the security solution that you're looking for your business.
Avast 2023 Internet Security
Avast 2023 Internet Security is your powerful ally to protect you against unwanted spying and hacking. This software gives your system deep layers of protection that the sneakiest malware and spyware can penetrate. The product includes improved Firewall and Real site and WiFi inspector capabilities that can detect those who are hijacking your DNS settings and those who are unauthorized to ride on your WiFi. It controls essentially anything that goes in and out of your computer.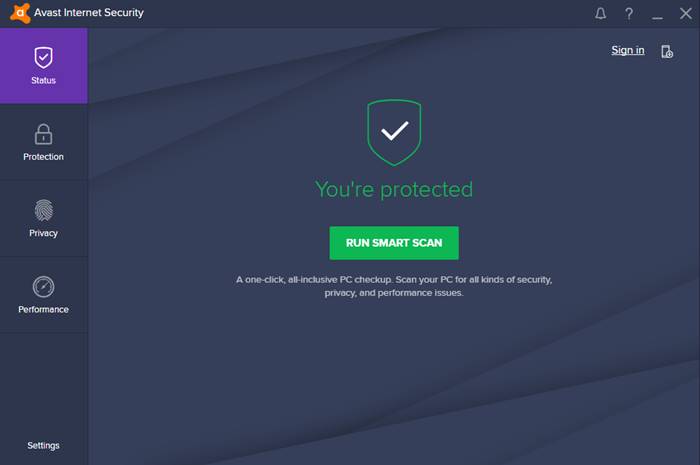 There are also new additions to the latest Avast 2023 Internet Security suite such as Ransomware shield that detects and removes unwanted applications that encrypt your files unauthorized and Sandbox that allows you to test suspicious files in a safe environment before running them on your system.
Avast 2023 Internet Security is the awesome total protection you and your system deserve. With this software, you can stay online all day without worrying about putting the safety of your pc at risk.
Avast 2023 Premier
This all-around software from Avast offers all of the best features of its products. It gives you an advanced range of protection that is essential to the health of your system. It has the basic features such as Firewall, Spam detectors, and Anti-virus protection coupled with the latest innovations such as Ransomware Shield and Webcam Shield. Aside from these features, in this Premier version, the team behind Avast also included essential tools not commonly found on other antivirus programs. These tools are Automatic software updater, Sandbox, and Data Shredder. See below to briefly explain these added functionalities.
Automatic Software Updater checks your system for outdated products that give away your security protection.
Sandbox allows you to test suspicious files before running them on your PC, laptop, or Mac systems.
Date Shredder allows you to delete files permanently to avoid recovery. It ensures that no traces are left by these files, and any unauthorized attempt to recover will not be allowed.
With all these features, it's easy to trust in Avast 2023 Premier in protecting your system