Google started as a search engine for Internet Explorer decades ago. With its fast improvements in technology and the quick response of the company to the ever-changing demands of its users, Google gave birth to Google Chrome.
Google Chrome has come a long way and evolved so much. And what's great is that it is more than just a web browser; it is a system in itself.
Google Chrome allows applications that can be run within the browser called Extensions. It is also the most compatible browser for most of Google's products such as the Google Suite that allows one to create documents, spreadsheets, and presentations within the browser.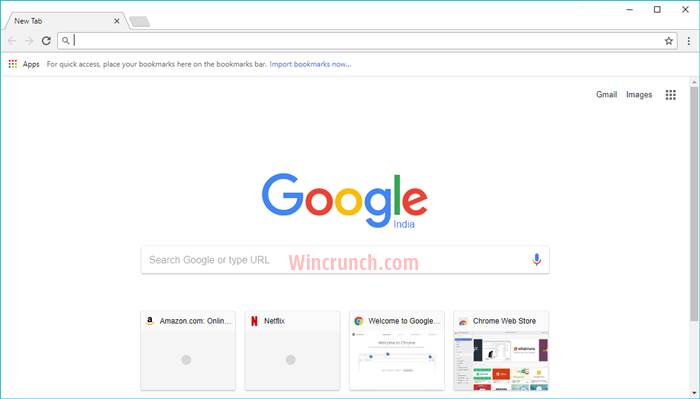 Google Chrome also boasts of its ability to personalize. It has thousands of themes available to give your browsing experience a personal touch. Signing in is also available so that the history of a user account can be transferred and opened on any device. Indeed, Google Chrome just made browsing easier and more functional for all.
Google Chrome Offline Installer 32 bit
If your PC does not support 64-bit software. Google provides the 32-bit version of software with exact look and feel. This version uses almost half RAM than 64-bit version but uses more CPU.
Supported OS: Windows 10/8.1/8/7 32-bit
Download
Google Chrome Offline Installer 64 bit
Chrome 64 bit is more secure, stable and fast than the 32-bit version.
Supported OS: Windows 10/8.1/8/7 64-bit
Download
Chrome Official Installer MSI
Google provides the .msi installer for enterprise deployment. MSI package allows system level installation providing system administrators control over the update process.
Chrome MSI for Windows 64-bit – Download
Chrome MSI for Windows 32-bit – Download
Chrome Browser for enterprise
If you are looking for easy way to deploy and manage chrome within your company then download the package and get all the tools you need. This bundle includes Chrome MSI Installer, Administrative Templates, and Google's Legacy Browser tool.
Chrome Bundle 64-bit – Download
Chrome Bundle 32bit – Download
Google Chrome for Windows XP 32-bit
Windows XP and Vista are no longer supported. However, you can download the old version on your computer.